Hoshino Aki x KIKS TYO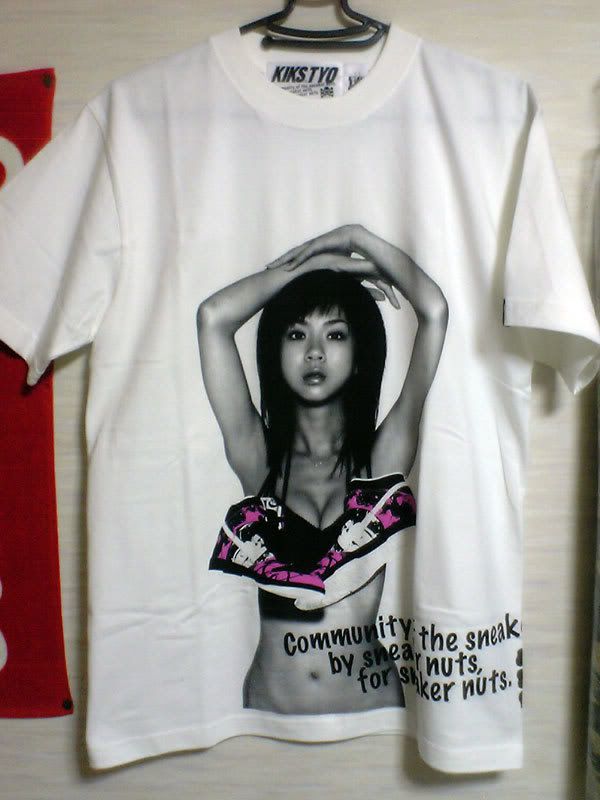 A sneaker spot in Tokyo did a collaboration with a very well known model here in Japan, Hoshino Aki, to create a very limited t-shirt. Sold exclusively through online websites to Japanese residents, I just had to cop this t-shirt; i'm a huge fan (no pun intended but acknowledged accordingly) of both her and the Dunkles.
For more sultry images of Ms. Hoshino Aki, look her up on youtube. My favorite video is of her and the tanning oil.